The Safe Healthy Home is reader supported. When you buy a product or service through a link on the site, I may earn an affiliate commission. Learn more.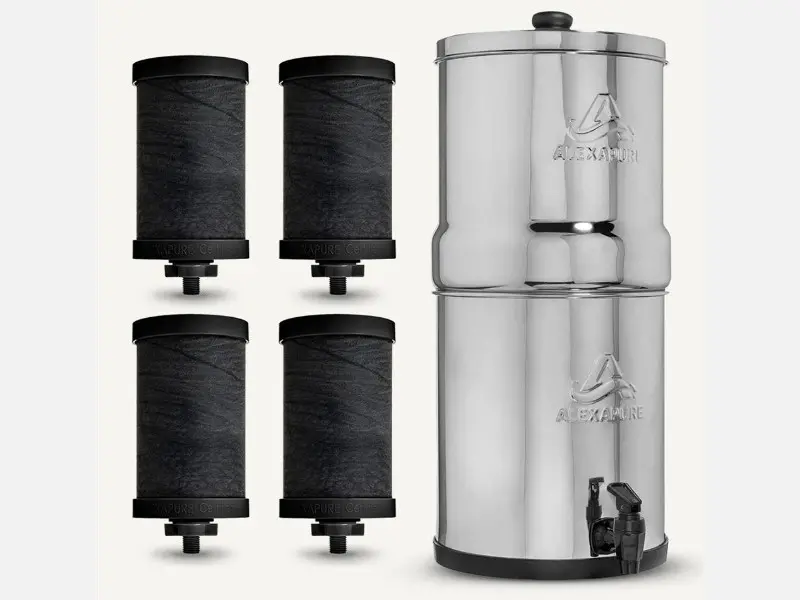 Are you looking for a gravity type water filter that works well but won't cost you an arm and a leg?
If you are, then you need to check out the Alexapure Pro water filtration system.
Continue reading