The Safe Healthy Home is reader supported. When you buy a product or service through a link on the site, I may earn an affiliate commission. Learn more.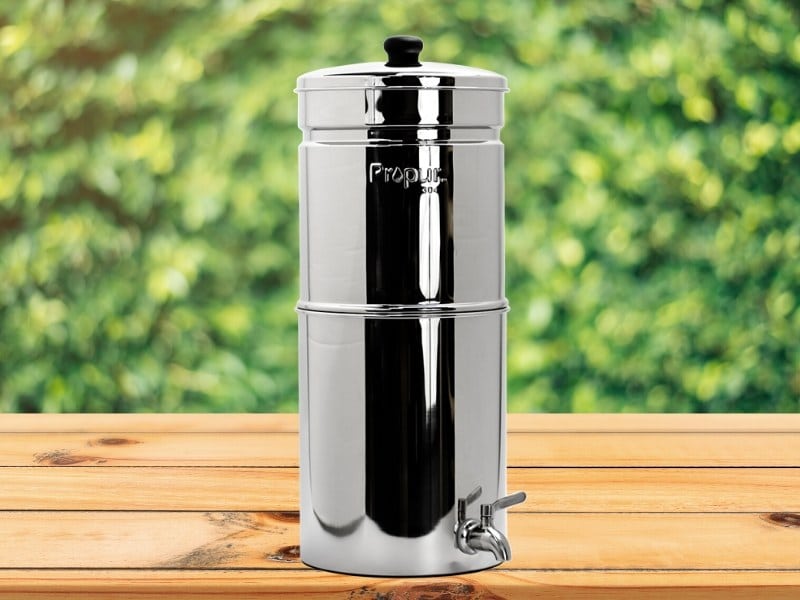 I'll admit it. I'm partial to Berkey water filters. I've owned one for years, and I've been happy with it. It's the only brand of gravity water filter that I knew about when I bought it.
But then I came across Propur, a brand that's been giving Berkey a run for the money.
Continue reading